Team members are the Salesforce users receiving assignments. In order for Distribution Engine to assign records to a user they must be added to one or more Distribution teams.
From the team members page you can
Add / remove team members.

Optionally you can add team members, while performing additional configuration.

Activate / deactivate team members.
Toggle team members on or off.
Add team members
Click the add team members button and filter by profile, role or date added. You can create team members as inactive by unselecting the 'Create active' checkbox.
Filtering by date added allows you to find recently added Salesforce users - handy for onboarding new joiners.
Team Members that are set as the Source of a distributor, will not receive assignments from that distributor.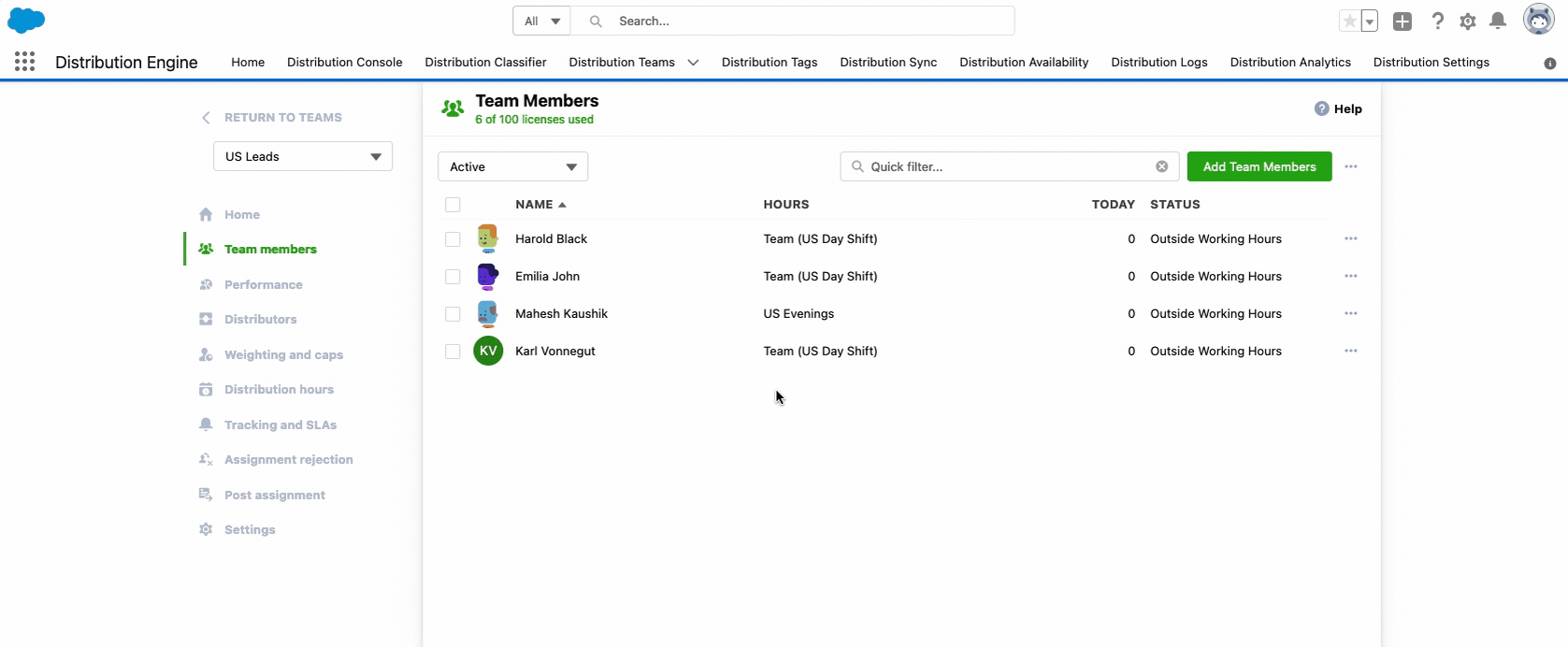 Can't see the toggles? Turn on User availability toggles on the Distribution Settings tab.
Add & Configure Team Members
When adding team members, you can optionally perform a partial configuration of these team members as part of the same action, to speed up getting users ready to recieve distributions. To do this, click the arrow next to 'Add Team Members' and click 'Add & Configure'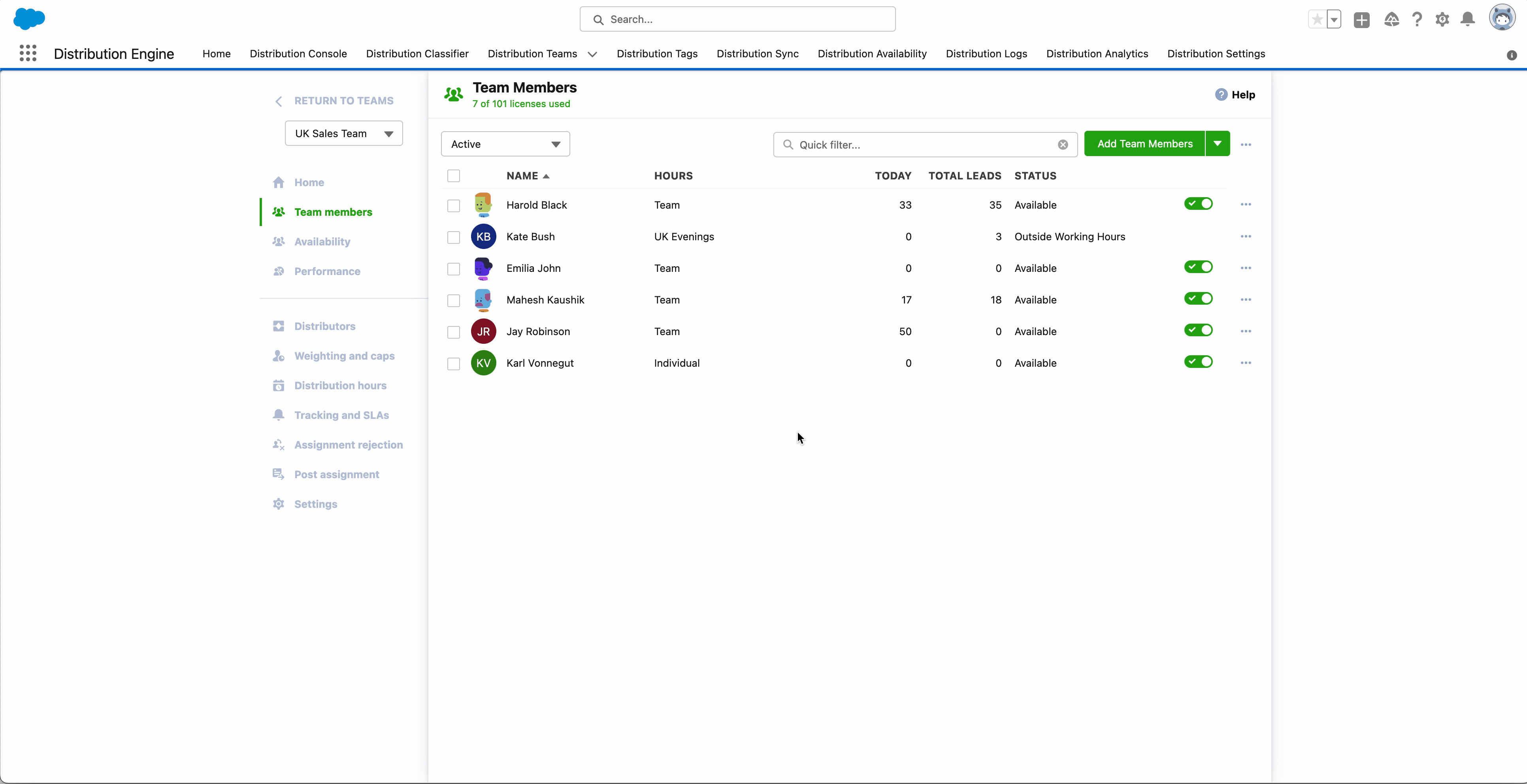 This action allows you to set the Shift, Tags and Weighting of any newly added team members.
When adding multiple team members using Add & Configure, all team members will recieve the same Shift, Tags and Weighting values.
Remove or deactivate team members
Click the 3 dots button to the right of a team member and select remove or deactivate.
Or use the checkboxes to multi-select and then click the 3 dots button in the toolbar at the top right to remove / deactivate multiple team members.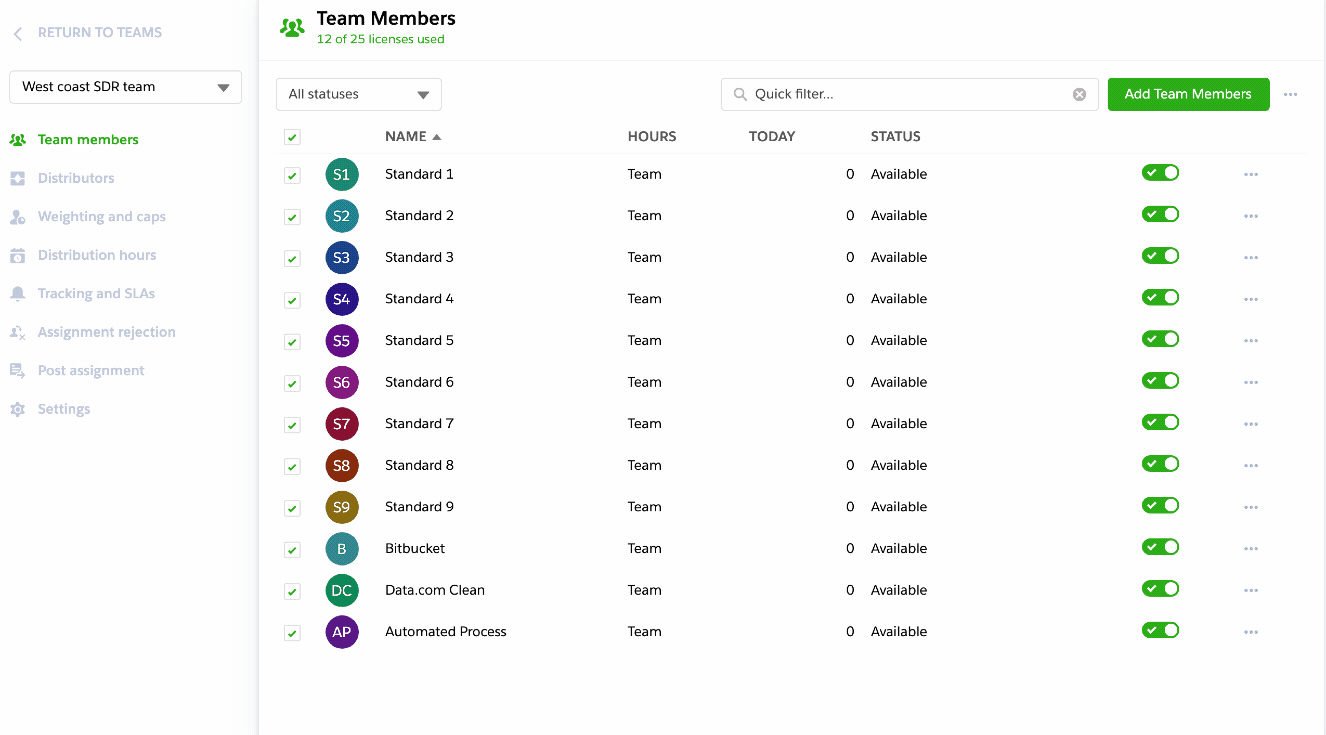 Team members licenses
Each team member will consume one of your Distribution Engine licenses.
You can see the total count in the header.
Users in multiple teams only count as 1 license.
Please contact Support to add more licenses.