The Distributor test tool allows you to test a record against a distributor e.g. to see why it is not assigning. A new version of the Distributor test tool was introduced in the Hummingbird release. This is available from the distributor settings page and from the Lightning Distribution Engine Inline Page.  The Distribution Console still has the old test tool and will be updated in a future release.
The test tool will check for 
Classifier status - If enabled, check the record has been classified and is ready for distribution
Source - Is the record assigned to the correct queue / user, or has the correct status that matches the distributor
Filters - Does the record match the filters
Team members - Are any team members available and eligible to be assigned the record (including checking their tags)
Testing from within a record
If you have the Lightning Distribution Engine Inline Page added to your page layout, you can click the Test button to check a record against distributors.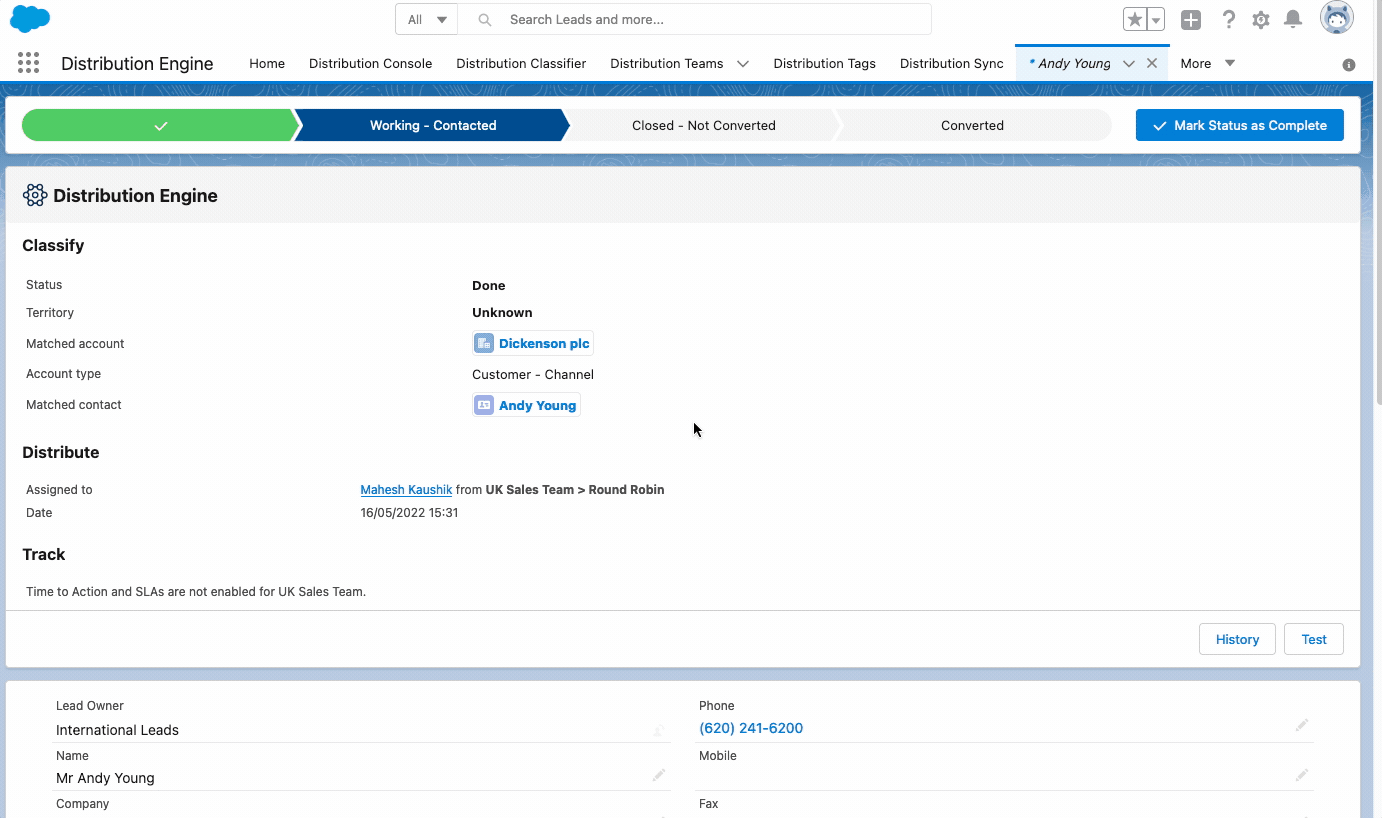 Testing from within Distribution Engine
For ease of access, the test tool can be found in many places within the Distribution Engine app pages:
From the Distribution Teams list page: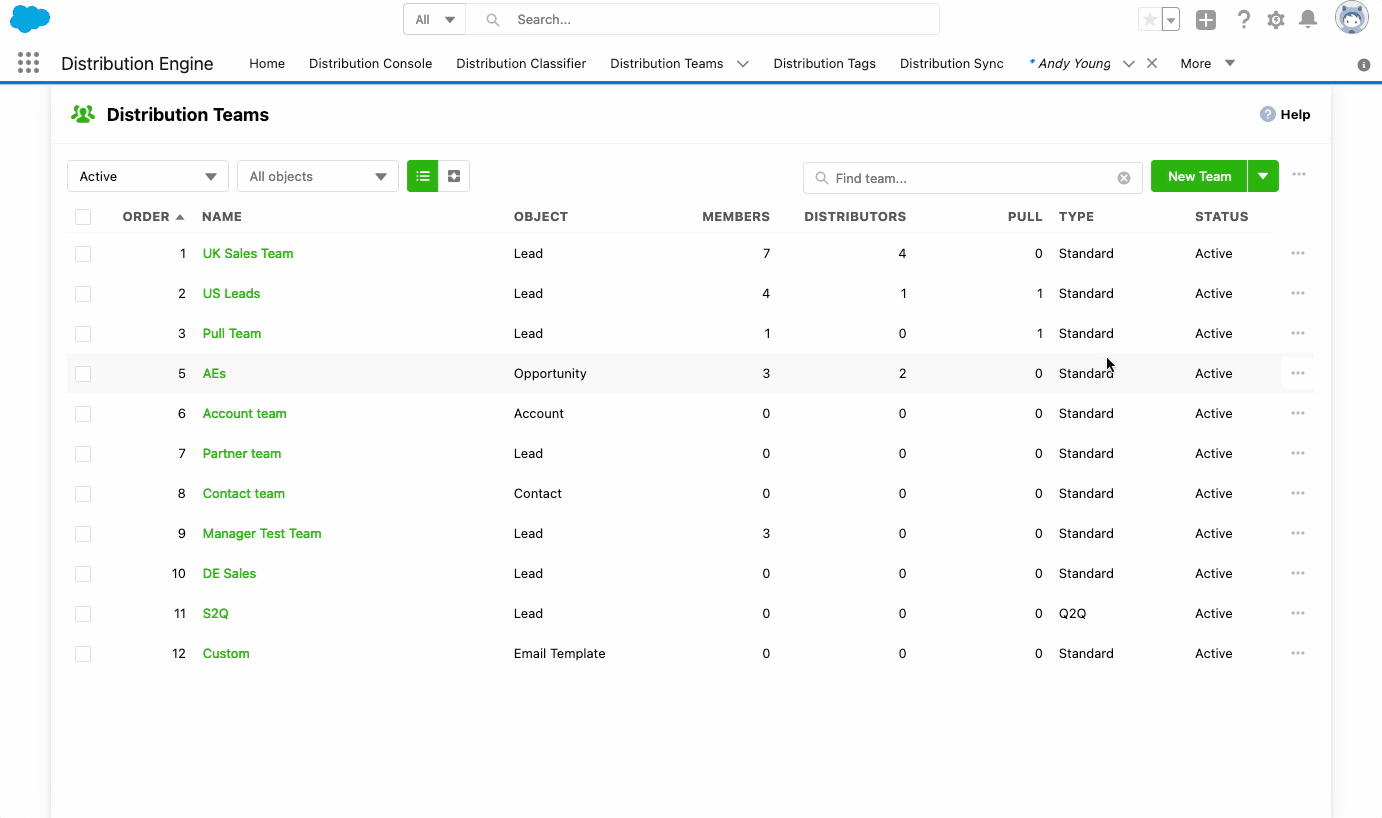 From the process view of the Teams page.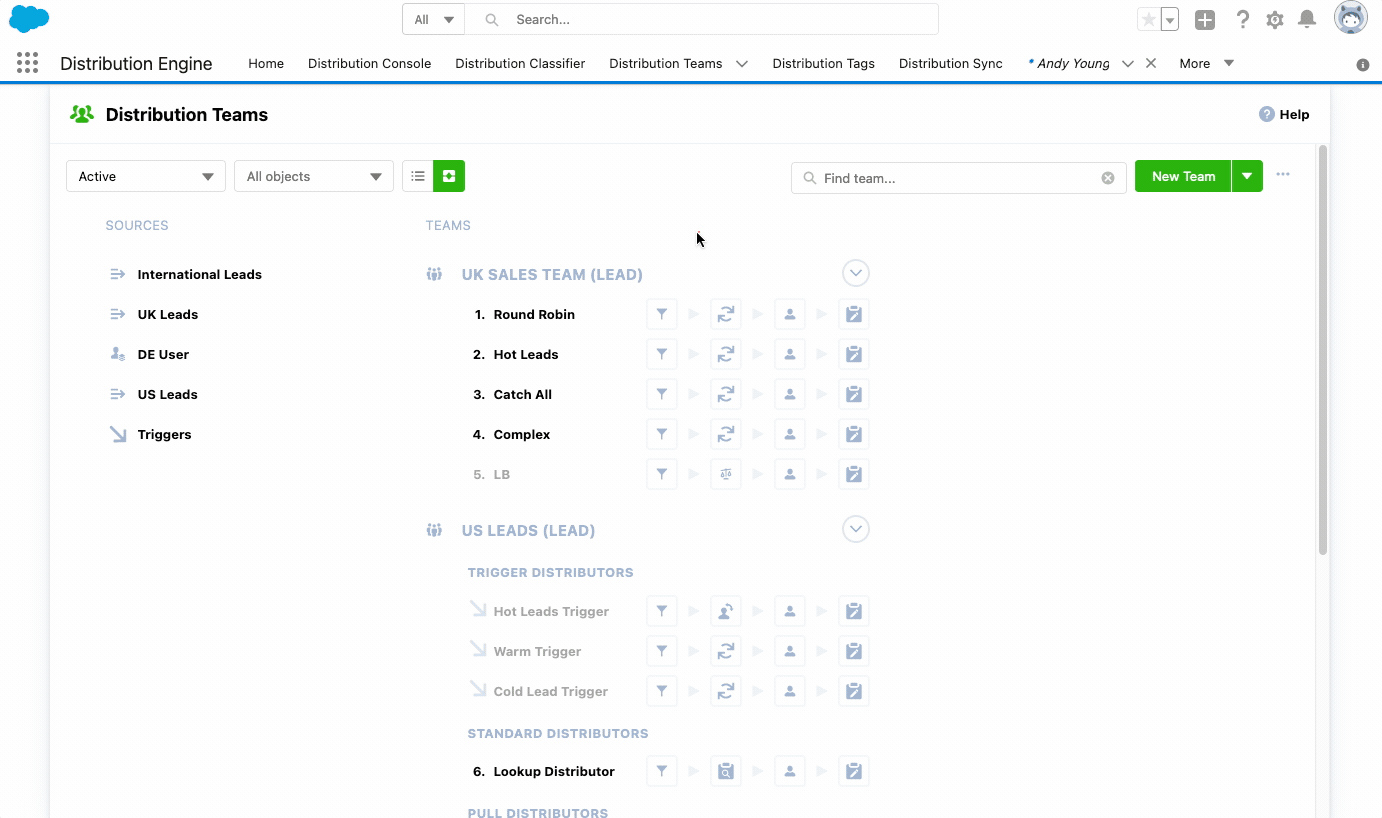 From within a distributor on the Distributor settings page, you can open the test tool and paste in a record ID.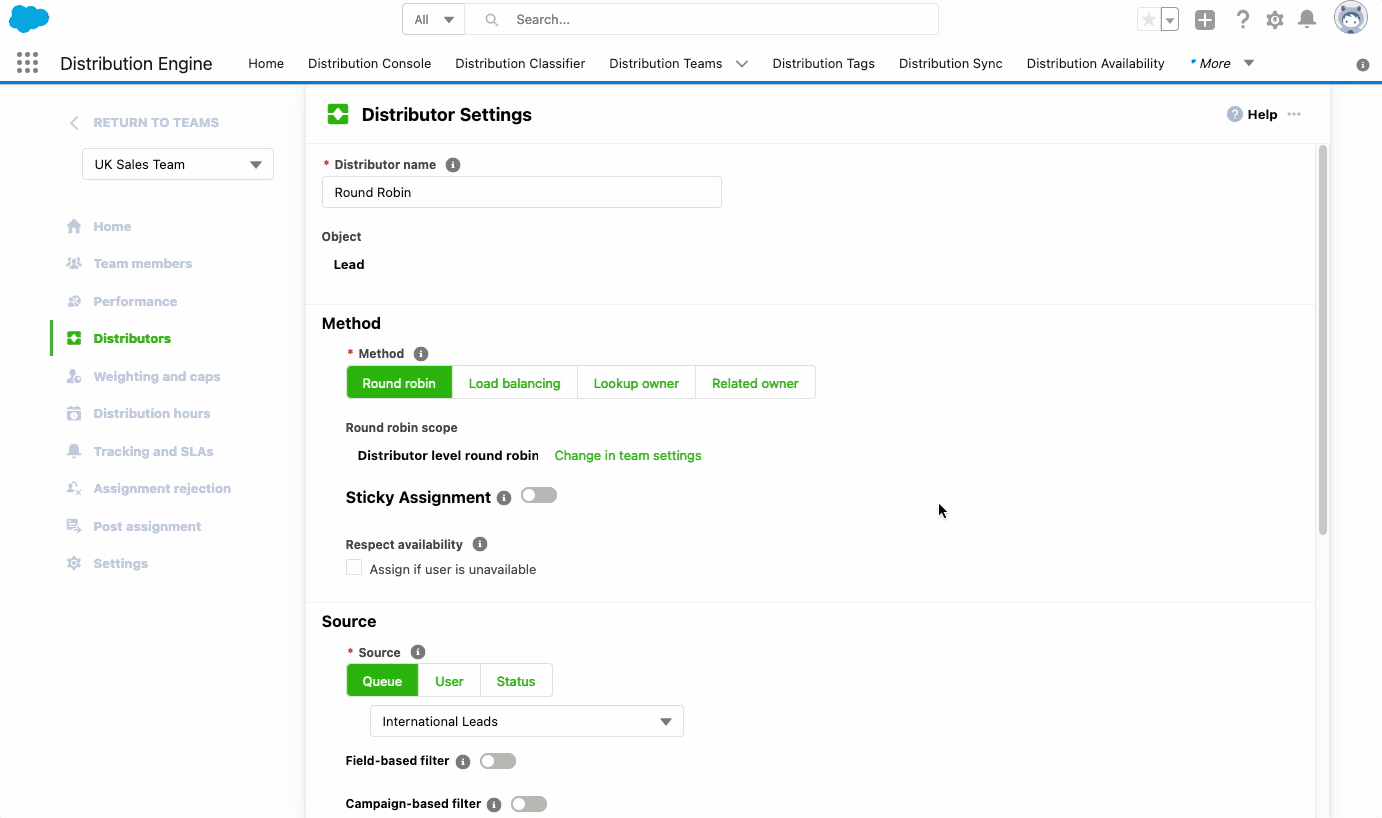 From the 'Distributors' list on the Team page.