Distribution Engine can keep an audit history of the configuration changes made in the tool, and who made them. This can help you troubleshoot issues e.g. see if a team has been recently modified if issues occur. History is recorded for the following areas:
Team
Team members
Distributors
Holidays
Out of Office
Shifts
Tag Assignments
Enabling Change History
On the Distribution Settings tab you can select how long the change history logs are maintained.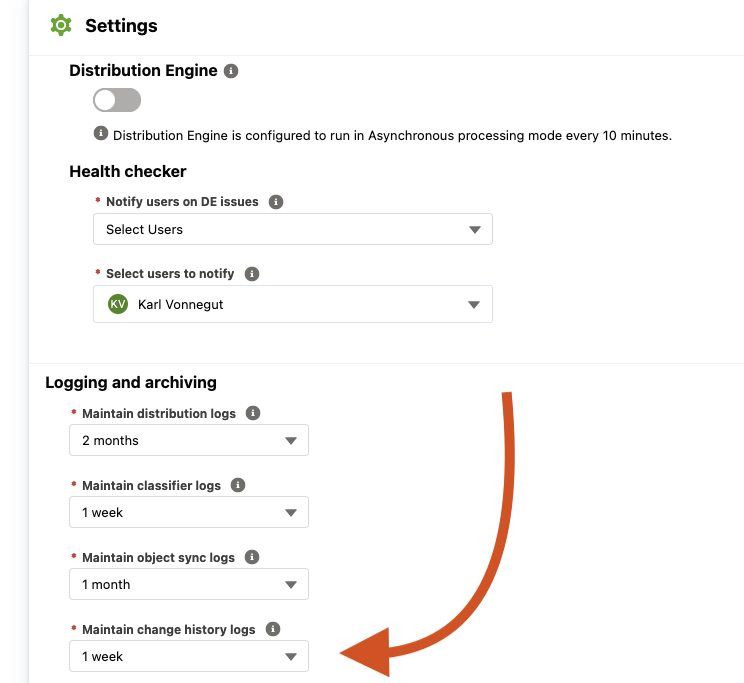 Viewing Change History
For most pages within Distribution Engine, you are able to view the change history for an area by clicking the page menu and selecting history. The last 100 changes within the change history log storage period will be displayed for that area.