Legacy Widget - New status
Legacy Widget - New status
There is a "New" indicator on the widget and on the Distribution Logs tab. What counts as New here?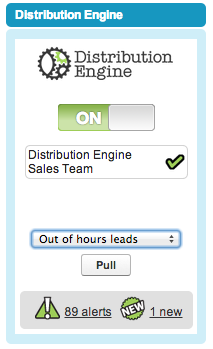 New includes recent assignments which have not yet been modified.
Recent includes today and previous 7 days.
E.g. as a rep all the leads assigned to me today or in the past 7 days which I have not yet updated.