For distribution holidays, teams are grouped by regions, allowing multiple teams to share a single holiday event. For example, if you have 5 US teams within a single region, you can have a single US holiday list and suspend distribution for all 5 teams with a single holiday entry.
Regions and Holidays are read only for users with the Distribution Engine Team Manager permission set.
Creating a Region
From the regions tab click Add Region
Enter the region name e.g. "US", "West Coast" or "California"
Click Create Region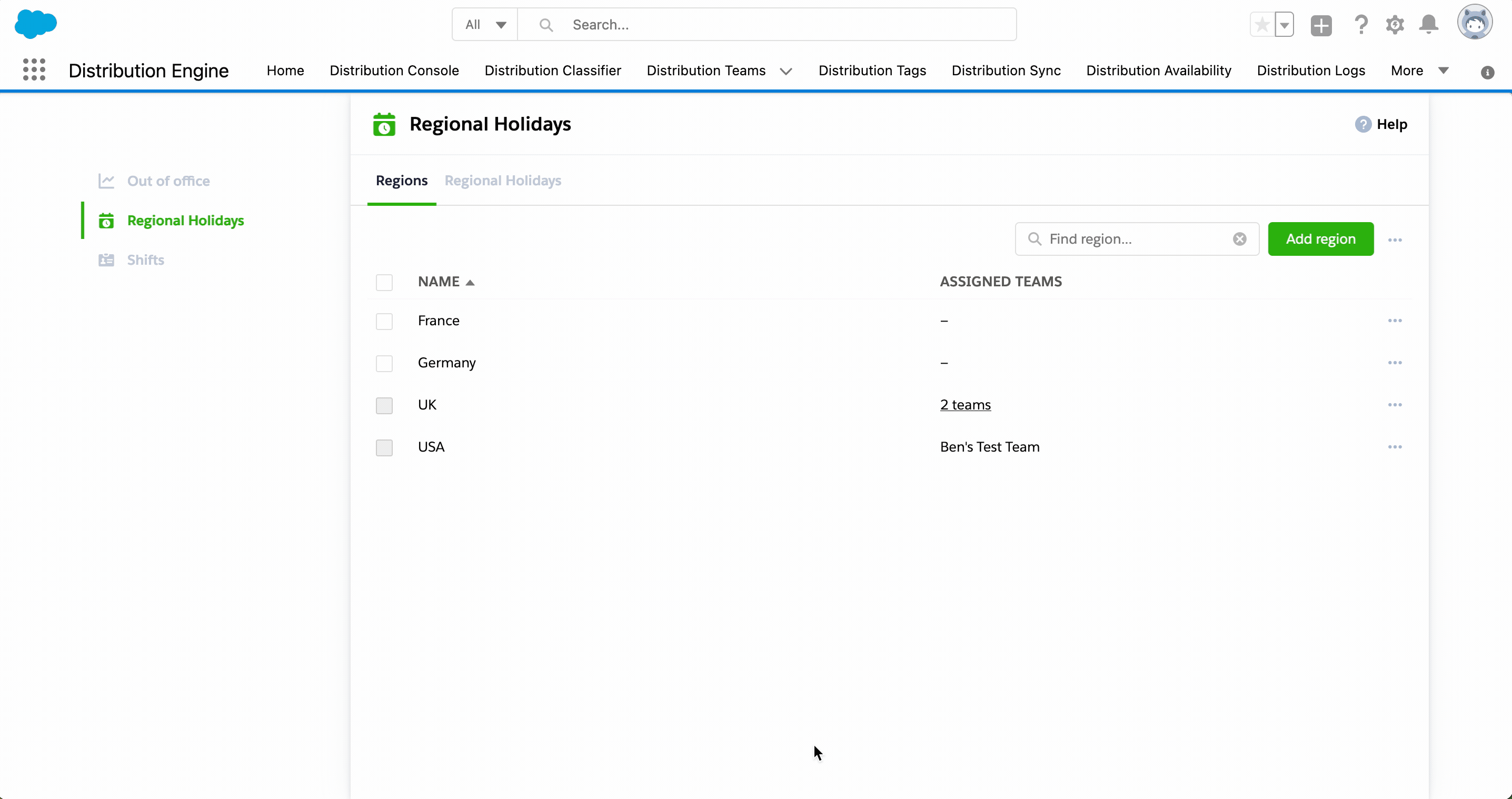 Once created, regions can be edited. Regions can be deleted if they are not used by any teams.
Adding teams to holiday regions
From Distribution Teams tab, select the team from the team list
Click Distribution Hours from the vertical navigation
Click the Holiday region tab
Select the holiday region to use