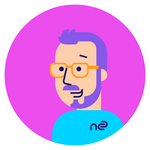 Updated by Charlie Jenkins
The Koala release introduces a number of new features to Distribution Engine. Assignment Simulator allows you to test a record against your current configuration, showing you which Distributor would assign it. Manual Assignment allows managers to assign a record directly to a team member, while still being tracked by Distribution Engine and utilising features like caps and rejection. Criteria Based Caps is a new form of capping which allows individual distributors to limit assignments based on how many records match that Distributor's filter.
Koala also includes some improvements for existing features: the Console pages have been completely redesigned and introduces a number of new features including an availability calendar. Completing the redesign of Distribution Engine, the Analytics page has been given a visual overhaul. The Object Sync feature also receives some updates to improve usability.
Main Features
| | | |
| --- | --- | --- |
| Area | Name | Description |
| Testing | | Assignment Simulator allows testing of a record against the current configuration of Distribution Engine. Assignment Simulator will then display which Team and Distributor would currently distribute the record. Assignment Simulator allows you to explore the data behind the simulation, to see why each Distributor did or did not receive the assignment, as well as to explore which Team Members are available to receive the assignment. This tool is ideal for both troubleshooting assignments, as well as testing a change to configuration. |
| Assignment Methods | | Manual Assignment allows team managers to manually select the assignee of a record, while still allowing Distribution Engine to process the record. This enables Distribution features such as Object Sync, Weighting & Caps & Load Balancing to be considered as well as being included in Tracking & Reporting such as SLAs, Auto Reassign and Logging. Manual distributions are performed through the Distribution Engine record detail component, allowing the user to see which Team Members are available, and their current workloads, before choosing an assignee. |
| Caps | | Criteria Based Caps add to the existing capping capability for Team Members in Distribution Engine and can be used independently or in combination with existing caps. This new type of cap will allow Distributors to limit how many assignments Team Members can receive based on how many records they currently own which match the distributor's filter, or another filter field. This can be used to ensure a limited amount of assignments from each distributor are given to each Team Member. For example, caps could be configured to allow a maximum of two high priority records within a team cap of five records per Team Member, allowing a fair distribution of each priority of record.  |
| UI | | The Console pages have been redesigned, bringing new features such as the application monitoring page alongside a reworked availability calendar and pages for monitoring your source depth and assignments across Teams. As well as bringing the look & feel up to date with the rest of the application, the changes allow more intuitive navigation and better insight to how Distribution Engine is performing. |
| UI | | The Analytics page has been reworked to allow for easier navigation, helping you to quickly find the analytics that you need. |
| Object Sync | | Object Sync now supports all Salesforce Objects that Distribution Engine supports, as both source and target objects. |
| Team Member | | When adding Team Members to a Team, optionally Shifts, Weighting and Tags can be added at the same time. That configuration can also be copied from an existing Team Member to allow for new users to be setup quicker. |
| Teams | | A Team specific version of the Availability Console page, showing the month-by-month calendar for Team Member availability. |
Other Improvements
| | |
| --- | --- |
| Area | Description |
| Distributors | A Distributor switcher has been added, allowing you to switch between Distributors easily, without navigating back to the Distributor list. |
| Object Sync | A health checker has been introduced for the Object Sync job, which will inform users if it fails unexpectedly. |
| Auto-Reassign, Post Assignment, Assignment Rejection | Field updates for Auto-Reassign, Post Assignment and Assignment Rejection can now update up to three fields instead of the previous single field. |
| Auto-Action | For Auto-Action on Event and Task, users are able to choose a picklist field, instead of it being forced to use Type, which determines the field to look at for the action type. |
| Processing Modes | Batch processing mode (and Automatic mode when operating in batch mode) now support tracking assignees. |
| Out of Office | Out of Office change history now allows you to filter by Team Member. |
| Tag Assignment | You can now clone tag assignments from one user to other users. These can either replace or append their existing tag assignments. |
| Import | To ensure compatibility, imports will now only be supported from one major release ago. |
Defects Resolved
| | |
| --- | --- |
| Area | Description |
| Distribution Teams | Fixed some text alignment issues. |
| Team Member List | Fixed not being able to add a new Team Member when all Team Members had been removed. |
| Distributor Settings | Fixed a non-functional 'X' icon appearing next to custom sort order. |
| Distribution Settings | The 'Please restart Distribution Engine' message now correctly disappears when you restart Distribution Engine. |
| Q2Q Teams | "Assign if user is toggled off" setting removed as it had no function. |
Patch Releases
Version

Changes

15.2

Improved handling of limit checks when processing to avoid the same team being processed again when limits are reached
Fixed issue in rejection where sticky is used and set to always remove, but the record has an empty sticky value
Resolved failure in health checker caused by distributor error in some cases where a defined field has been removed
Improved handling of job failures caused by query timeouts when using parallel mode
Updated team export process to check for invalid source users and queues
Added warning to settings page when a user doesn't have a valid DE permission set
Improved handling in analytics when a team has no distributors

15.3

Included checks for long queued alert jobs in the health checker
Resolved issue preventing the settings page from loading with certain Salesforce high assurance configuration
Updated prompt shown on the analytics page to not reference the DE application so that the package can be upgraded in orgs that have deleted the app

15.4

Resolved issue where the log housekeeping job could be started twice resulting in one of the jobs failing
Fixed issue in action tracking where an action performed by a deleted team member could result in an error

15.5

Fix issue that caused DE to fail when a team has no team members and distributor configured for criteria caps