The Territories Logs page shows the results from the classification of Territories.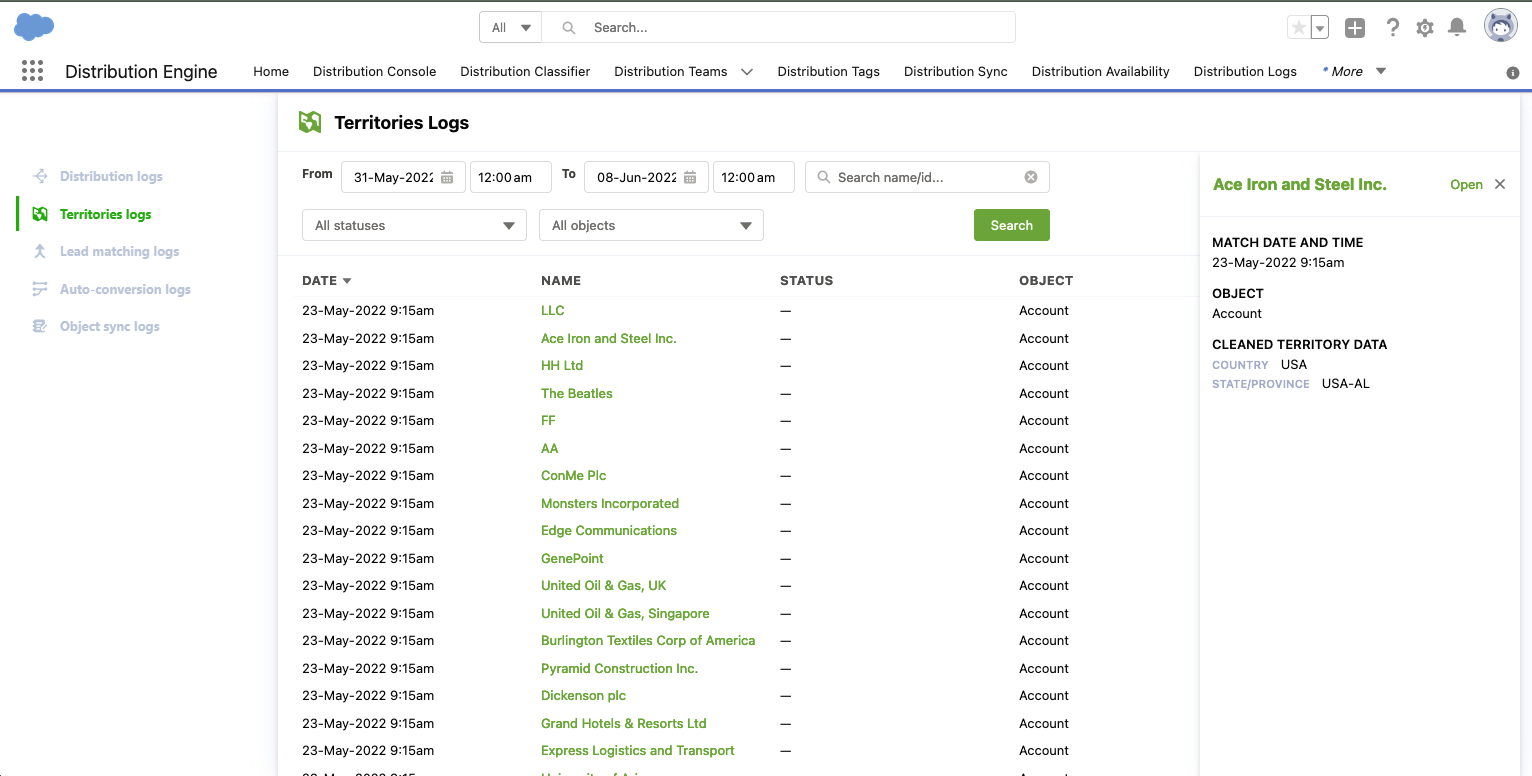 The territories log displays the following information for each classification:
Date: The date and time of the classification
Name: The name of the record that has been classified. Click the name to navigate to the record
Status: The status column will display if an error occurred during classification
Object: The type of object classified
Territory: The territory that was matched for this record, if any. Territories are displayed in the format:  "Map.Territory"
Sidepanel Fields:
Cleaned territory data: Where a territory has been matched for the record, the match level displays the level that the match occurred at (Country, State, Postcode). Additionally, the results of Distribution Engine's territory data cleansing processes are shown. This displays the territory data in a universally recognised format.