Reports - Leads and Distribution Logs
Reports - Leads and Distribution Logs
Distribution Engine keeps a history of the assignments it makes in a custom object called Distribution log. You can view this log data on the Distribution Logs tab. If you would like to display more data by showing related information from the Lead you can create a Salesforce report linking these.
Create new report

Select Report Type - Other Reports, Distribution Logs with Lead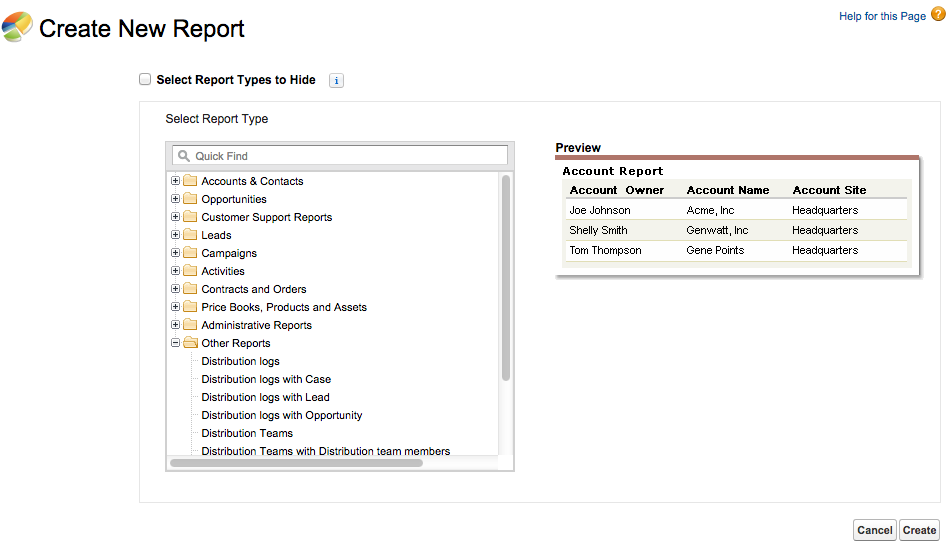 Pick your fields in the usual way.

If the report is intended to include users who are no longer part of the Distribution Team as a team member then the report should include the 'Owner' field on Distribution Log rather than the 'Team member' field.  When a user is removed from a Distribution team, their 'Team member' record is deleted.  The 'Owner' field on Distribution Log is a lookup to the user and will persist beyond Team roster adjustments.
The report will default to 'My Distribution Logs'.  This should be changed to 'All Distribution Logs' in the Show filter.
Double-check that the date range in the filter is correct.
The example below shows a summary report grouping assignments by team member and giving the related Lead information