Team Member Distribution Hours
Team Member Distribution Hours
Each team has set distribution hours. These are the default working hours for everyone in the team. However, you can override this for selected team members e.g. if a team member is working part-time.
Team Member Hour Modes
Team Member hours can either be set to an existing shift or as individual hours, which are assigned to a user until manually changed, or they can use the Shift Planner, which allows for changes to a team member's shift to be planned up to twelve weeks in advance. To change between the modes, click the link in the top right-hand corner of the Team member hours page.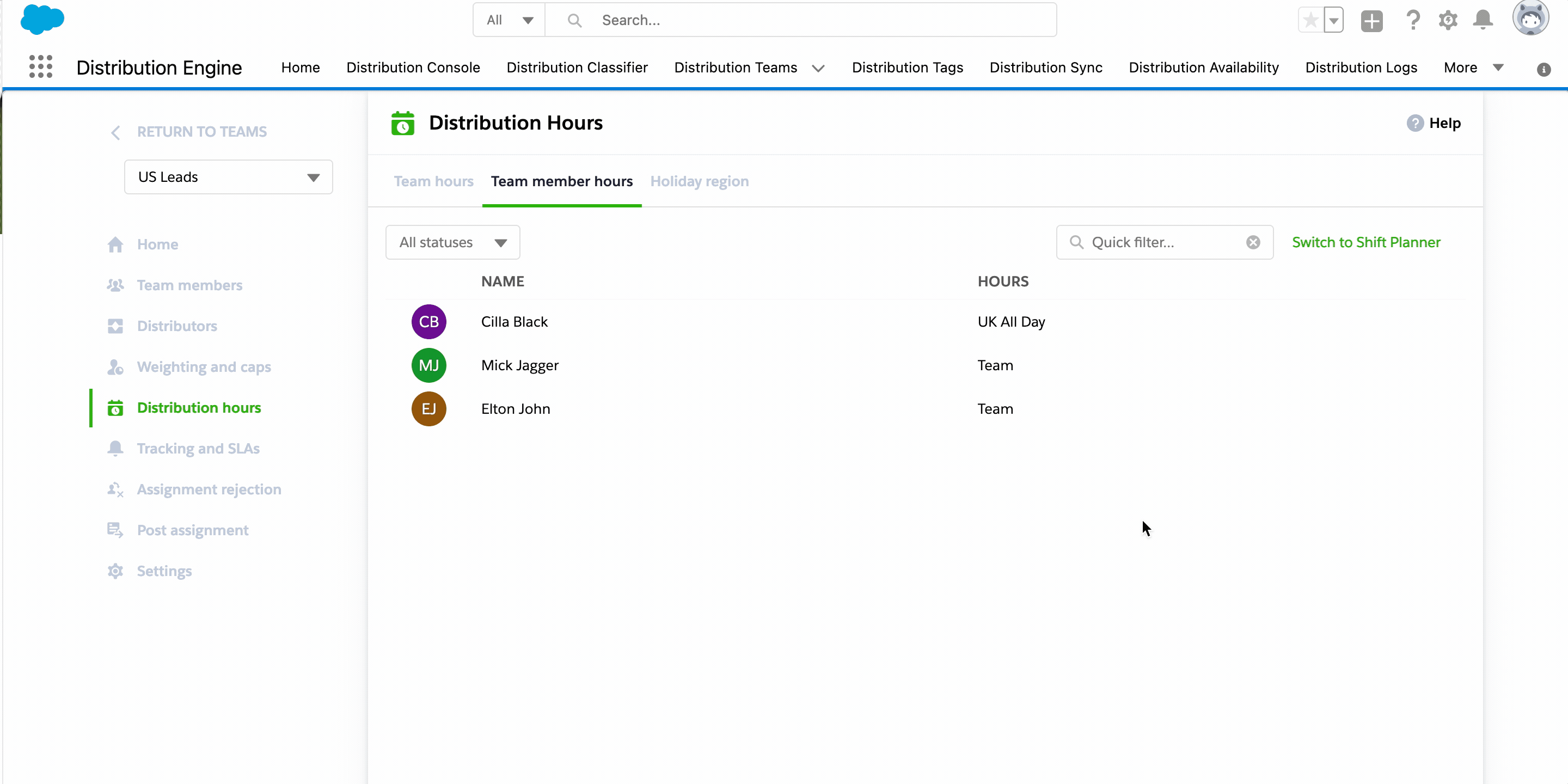 For more information about the shift planner, click here.
Editing Team member Hours
From the Distribution Teams tab select a team
Click Distribution Hours
Click a team member
In the panel set the hours to either Shift or Individual
For Shift, select the desired one from the dropdown 
For Individual, click the edit button at the bottom of the panel
Select the hours for this team member - Optionally click "Copy to all" to copy the Monday hours to all other days
Add block allows you to create breaks. Times with +1 are for overnight hours - +1 indicates the next day
Ensure the timezone is correct
Click OK and then Save in the panel.