Custom Classification Log List
Custom Classification Log List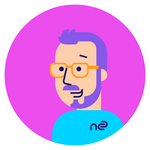 Updated by Charlie Jenkins
The Custom Classification Logs page shows the results from Custom Classification. You can navigate to the appropriate record by clicking the record name.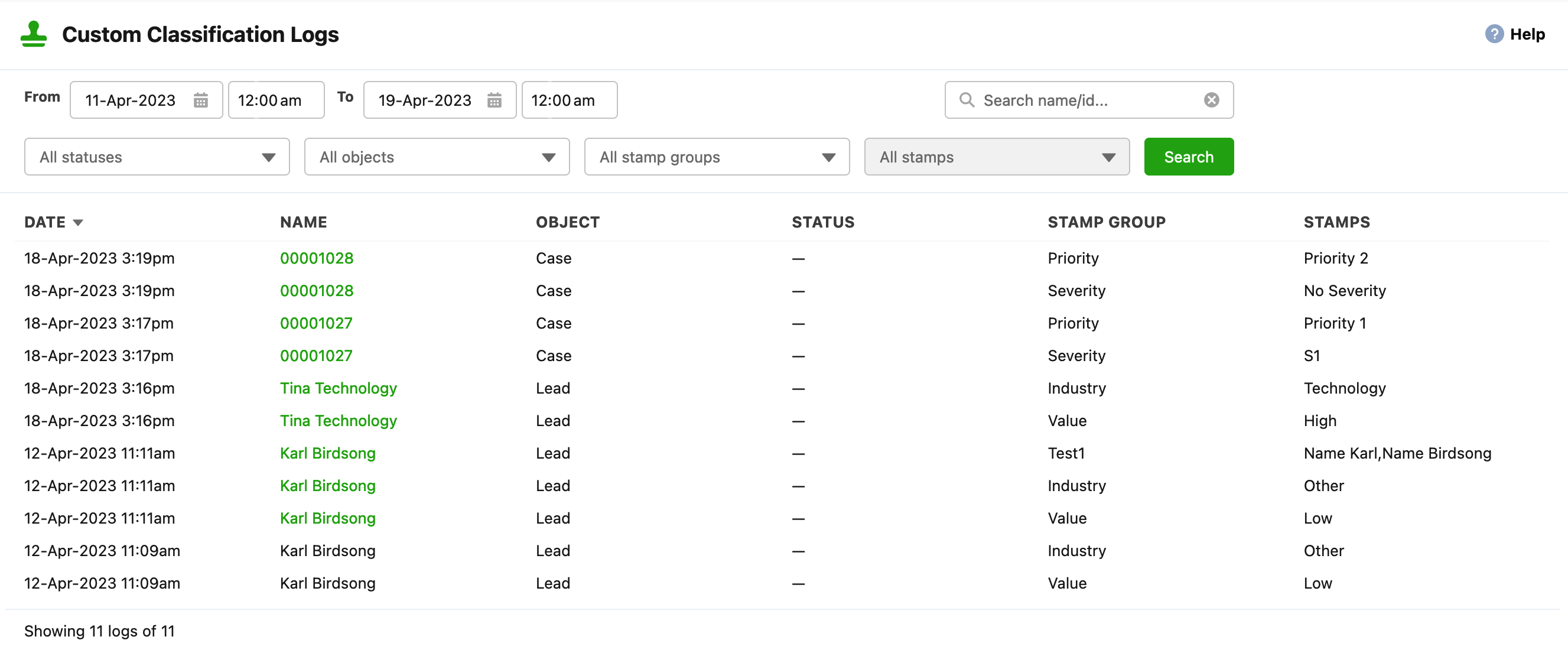 Fields
The custom classification log displays the following information for each classification:
Date: The date and time of the classification.
Name: The name of the record that has been classified. Click the name to navigate to the record.
Status: The status column will display if an error occurred during classification.
Object: The type of object classified.
Stamp Group: Which stamp group was classified.
Stamps: Which stamps were applied to the record.
Filters
The Custom Classification logs can be filtered in a number of ways:
Date Filter: Filters the logs to a specific date and time range.
Status Filter: Allows you to select whether you just want to see errored logs or all logs.
Object Filter: Allows you to filter down to the logs of a single object type.
Stamp Group/Stamp Filters: Filters the list of shown logs to just those classifying specific stamp groups and stamps.
Quick Filter : The quick filter allows you to search for logs by record name or Id.