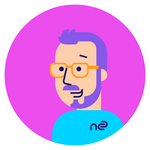 Updated by Charlie Jenkins
Distribution Engine Llama is now available on the AppExchange.  You can upgrade both production and sandbox orgs using the "Get it Now" button. When installing, you will be prompted to choose Sandbox or Production install. You will want to install it for Admins Only. Please review the release notes for a list of features and changes. 
As with all releases, you will want to ensure all admins and managers, who access Distribution Engine, have the proper permission set and a managed package license assigned to them. These permission sets are updated as needed for access to features and fields related to Distribution Engine. 
SANDBOX
: Before installing Llama in a Sandbox, Distribution Engine should be on the Koala release, 15.6.  You will need to refresh your sandbox or upgrade it to Koala using
this link.
 If upgrading to Llama, you will need to wait for the post-install maintenance to be completed before then upgrading to Llama. The version number can be
checked
under
Installed Packages
in
Setup
. 
Post Install Maintenance
This release includes data updates to our custom objects in support of new features released. To accommodate these changes, some Distribution Engine data will be migrated to new fields. This data is Distribution Engine specific and will not modify any non-Distribution Engine objects. Once the application upgrade has been completed via the AppExchange the additional processing of data will begin. During this process you will see a notification indicating the Distribution Engine is under maintenance and distribution will not occur.  For most upgrades, this process will take five-ten minutes but may take up to an hour depending on how busy your org is or complex your Distribution Engine configuration is.